South Florida Sedation Dentistry
6633 Forest Hill Blvd
West Palm Beach, FL 33413
Sedation Dentistry
South Florida Sedation Dentistry provides general dentistry services in West Palm Beach, Florida. Call
561-967-2001
or
contact us
today to schedule an appointment.
If you feel anxious, fearful, or stressed about going to the dentist, you are not alone. Dental anxiety is a common condition affecting nearly a third of the population. South Florida Sedation Dentistry is determined to change the way you feel about dental care. Through a variety of sedation options, we can ease your anxiety and help you get the dental care you need in a comfortable, relaxing environment.
Mitchel Senft, DMD, DICOI
Providing great patient care is the primary goal of our doctors. From the moment you enter our practice we want you to feel like a member of the family.
Meet Dr. Senft
Giving you a reason to smile
We provide a wide range of dental procedures in one location, placing service and your comfort at the core of everything we do. Our team works together to provide a warm, caring, and relaxing environment.
Why Choose South Florida Sedation Dentistry?
At South Florida Sedation Dentistry we do dental differently. Our modern approach to dentistry puts an end to the old stigma of going to the dentist that makes many people feel uncomfortable and in some cases too afraid to get the dental care they need. From the moment you enter our office we make you feel at ease with our caring attitude and compassionate environment. Then we listen to your needs and create a strategy to provide the dental care you need in a way that you can feel comfortable with.
View All Patient Info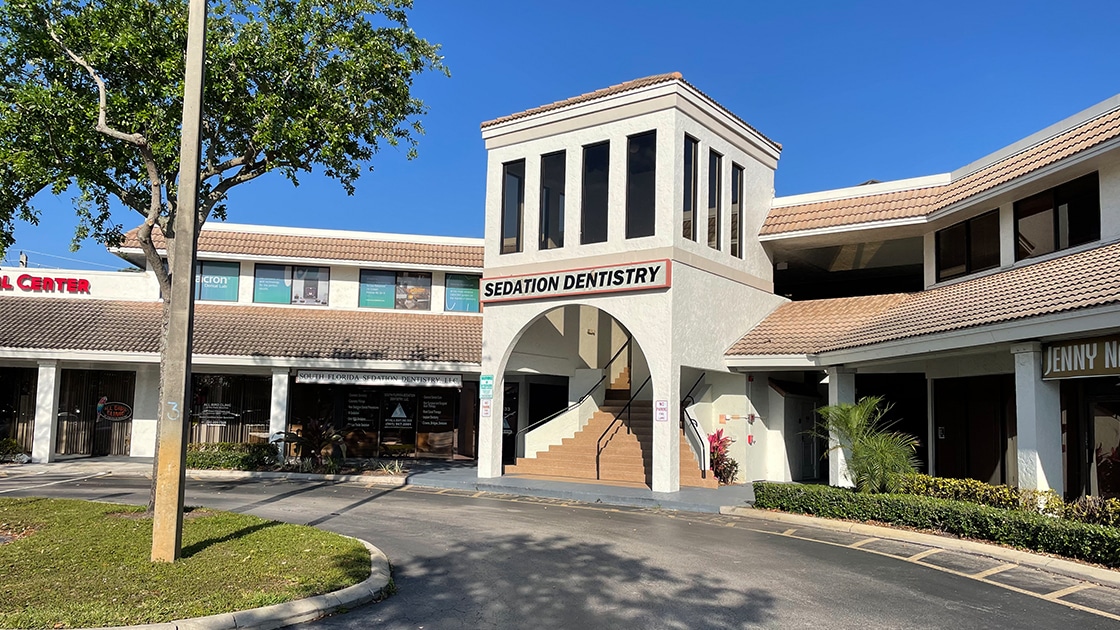 South Florida Sedation Dentistry
6633 Forest Hill Blvd
West Palm Beach, FL 33413
We provide comprehensive dental care that includes the following services:
General Dentistry. We provide general dentistry services such as teeth cleaning, oral exams, and cavity fillings.
Sedation Dentistry. Our sedation options include nitrous oxide, conscious oral sedation, and IV conscious sedation to help you breeze right through dental procedures from routine cleanings to the most complex dental treatment.
Dental Implants. Dental implants are the highest quality tooth replacement option available. An implant is an artificial tooth root that is placed in the jaw. One implant can replace a single tooth with a crown or multiple implants can support a bridge or dentures.
Oral Surgery. Oral surgery can include a variety of procedures from tooth extractions to bone augmentation procedures.
Cosmetic Dentistry. Treatments and procedures that are done to improve the appearance of the teeth and smile fall under the category of cosmetic dentistry.
Full Mouth Reconstruction. Also known as a smile makeover, this process includes a collection of dental procedures that can restructure your mouth to restore function and aesthetics.
Root Canal Therapy. A root canal is a tooth preservation procedure that removes the pulp from the inside of a tooth and replaces it with composite material to treat or prevent infection.
Periodontics. Periodontics refers to treatments and procedures that are to improve the health of your gums.
Emergency Dentistry. Emergency dentistry refers to any dental need that is urgent, such as a severe toothache or a dental trauma.