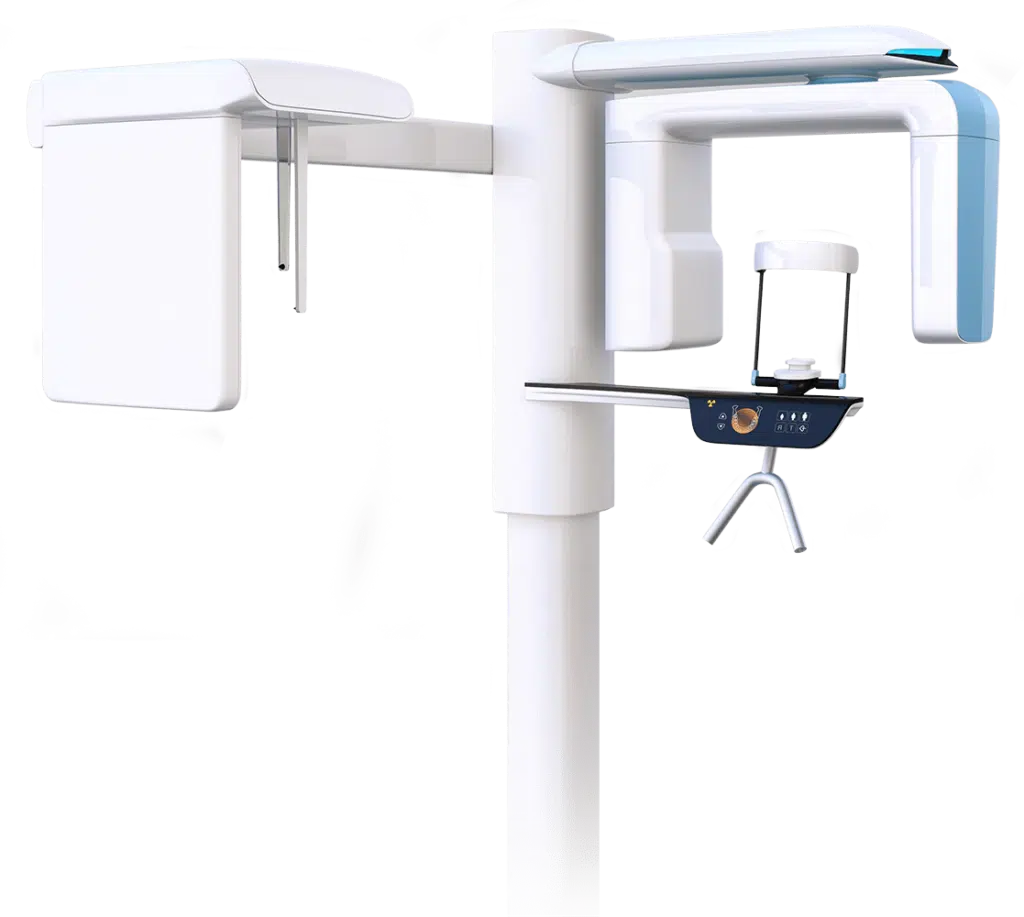 Why Choose A Dentist With Advanced Dental Technology?
At South Florida Sedation Dentistry, we've made it our mission to provide patients with the best dental care experience available. That's why cutting-edge dental technology is the cornerstone for our West Palm Beach, FL practice.
Access to cutting-edge technology gives us the ability to bring you effective treatment that is quick and relatively painless. Advancements in the dental field have enabled us to provide earlier diagnosis, improve the effectiveness of procedures, and enhance the patient experience. This technology has also made it safer to provide dental care and make it more comfortable to undergo certain procedures.
Cone Beam Scanner 3D Imaging
Cone Beam CT allows us to obtain extremely accurate 3D images from the inside of your mouth. We can see precise representations of your teeth, gums, bones, nerves, and sinus cavities which enables us to make an accurate diagnosis and provide highly effective treatment.
Learn more about our 3D Imaging System
Digital X-Ray
Digital x-rays reduce the amount of radiation needed as compared to film x-rays. The improved diagnostic capability of digital x-rays and the ability to view the x-rays on a computer screen allow the patient to better understand and follow treatment. Digital x-rays are instant, there is no longer a need to develop the film. Digital x-rays save time and increase patient care. It's also a very green technology. By eliminating film, developer and chemical waste it is better for you and the environment!
nSequence® Guided Implant Placement
nSequence is a method of guided surgery that creates a digital plan for our full-arch implant treatment. This means there is no guesswork in the surgical procedure which reduces the dangers and increases effectiveness and accuracy.
Digitally Guided Implant Placement
Once planning is complete, specialized software can be used to create a surgical guide for use during single and multiple implant placement cases. This guide directs the exact location, angle and depth of the implant placement. The use of the guide increases the accuracy, efficiency, safety and predictability of the procedure.
Piezosurgery
Piezosurgery is a revolutionary dental technology that allows us to use ultrasonic vibrations to cut bone without causing damage to the surrounding gum tissue. This procedure carries the benefits of protecting the blood vessels and nerves near a surgical site without sacrificing effectiveness. With Piezosurgery you can enjoy a gentle, less invasive treatment with less bleeding, pain, and a quicker recovery.
Plasma Rich Growth Factors
Plasma Rich Growth Factors (PRGFs) are useful proteins found in the blood that can be used during hard and soft tissue procedures. We can accelerate the healing process by using these proteins found in your blood. PRGF is effective, safe, and convenient in allowing us to promote accelerated healing, especially following a bone graft treatment.
Smart Dentin Grinder

The Smart Dentin Grinder turns extracted teeth into high quality and cost-effective grafting material when cadaver bone is unavailable.
Digital Intraoral Cameras
An intra-oral camera combines the latest video technologies with dental care. Both the patient and dentist can see detailed images of the teeth and mouth in real time. With an intraoral camera, you are able to better understand what is happening in your mouth and review the status of your oral health.
Prophy-Jet Polishers
Traditionally, teeth are polished using a rotating rubber cup and an abrasive paste. Prophy-jet polishing, however, uses an air polishing system with a combination of pressurized water and baking soda to remove more stubborn stains.
Electronic Apex Locator
This device is used to obtain the proper length of the root canal, from which the doctor can determine the position of the file relative to the apex of the root. This can help ensure that the canal is completely free of debris, reducing potential future complications.
Digital Caries Detection
With this latest technology, a UV light detects cavities that are not yet visible to the naked eye. This technology enables dentists to practice minimally invasive dentistry by providing a better possibility of diagnosing this disease at an early stage.
Oral Cancer Screening
Oral cancer affects thousands of Americans yearly. We use the latest technology to detect changes in oral tissue consistencies and/or lesions. A specialized light is shined into the mouth to detect unhealthy tissue. Healthy tissue looks lighter under the light while spots of bad tissue appear dark. With early detection, cancer may be caught before it has time to spread, potentially saving lives.
Digital Flat Screen Monitors
These monitors are found next to every patient chair. Patients can watch a movie or TV show. Patients can also view their dental radiographs when speaking to the doctor about the findings for a better understanding of their oral health.