The best option for replacing teeth
South Florida Sedation Dentistry provides dental implants in West Palm Beach, Florida. Call
561-967-2001
or
contact us
today to schedule an appointment.
What Are Dental Implants?
Dental implants are replacements for missing or damaged teeth. A single dental implant consists of an artificial tooth root made of titanium that is surgically placed in the jaw. Titanium is a biocompatible material that fuses with the bone in your jaw through a process called osseointegration. Once the implant bonds with the bone it forms a solid hold that can last for a lifetime. An implant can support a single crown to replace one tooth and multiple implants can support bridges or dentures to replace multiple teeth.
Benefits of Dental Implants
Dental implants are considered to be the highest quality tooth replacement option due to their many benefits:
Natural function. A dental implant functions like a natural tooth because it is anchored in the jaw the same way your natural teeth are. It provides the same bite strength as a healthy tooth.
Natural appearance. Dental implants look very natural because they are anchored in the jaw like your natural teeth.
Can last a lifetime. Once an implant fully fuses with the bone in your jaw, it can remain in place for the rest of your life. The crown or other prosthetic may need to be replaced over time, but the implant root should not.
Can support bridges and dentures. Dental implants are capable of supporting both bridges and dentures, providing a secure anchor to keep them solidly in place.
Won't damage healthy teeth. Dental implants, unlike bridges, do not affect healthy teeth at all. They exist independently of your other teeth.
Preserves your Jaw bone. The bone that makes up your jaw is there just to support teeth. Once a tooth is removed the body starts to resorb the bone that once held the tooth. An implant simulates a root of a tooth, and thus preserves the volume and density of the bone.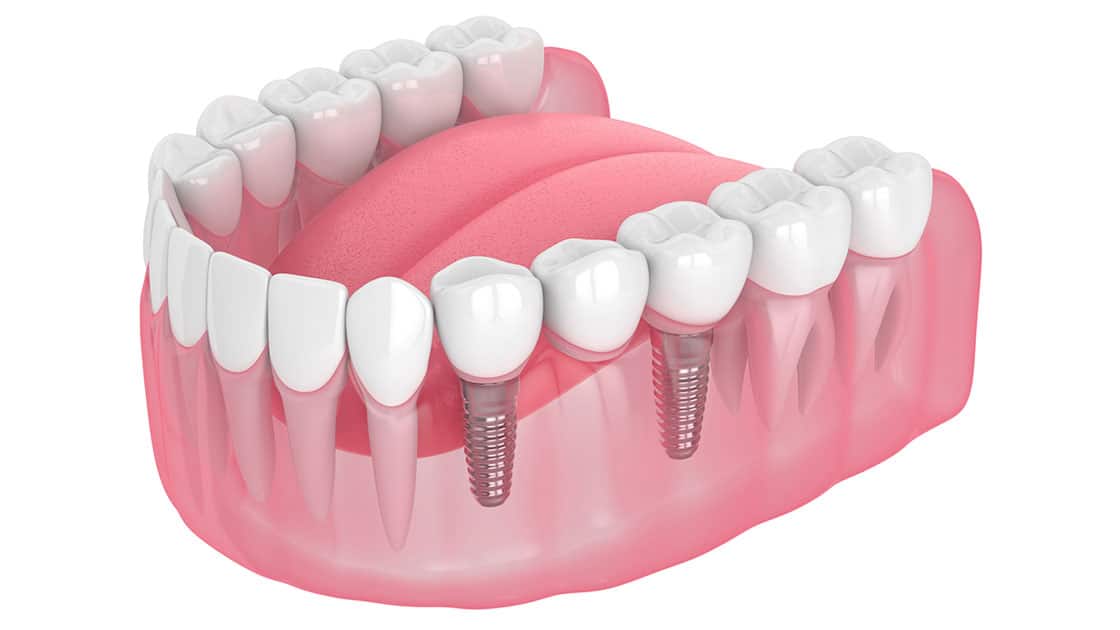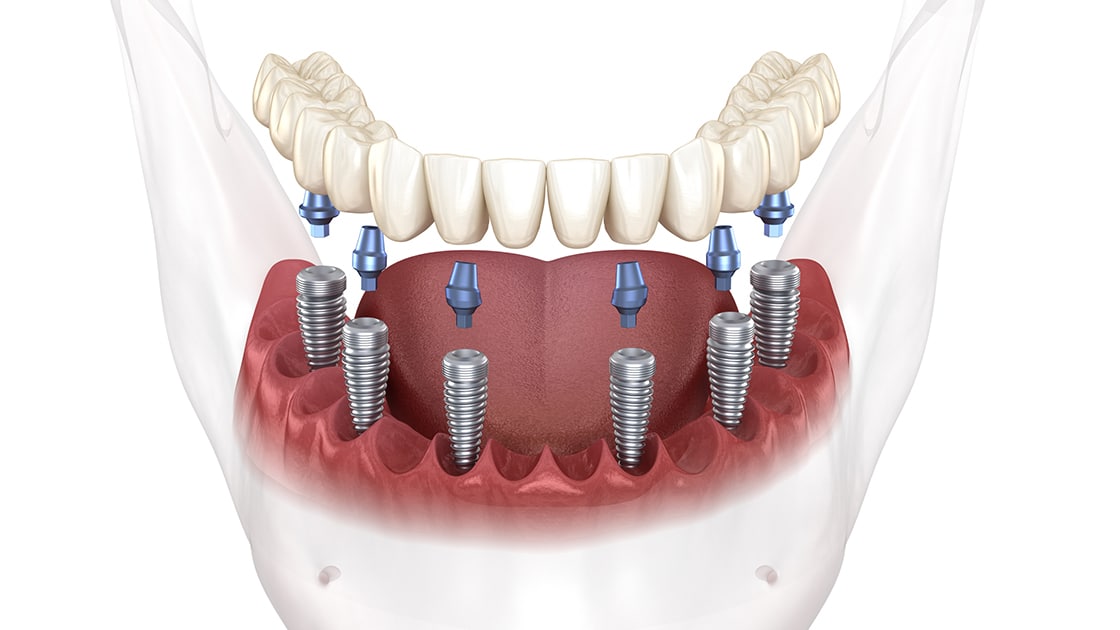 Learn more about implants from Dr. Senft
Common questions about implants
Investing in dental implants
Are You a Good Candidate for Dental Implants?
If you have one or more missing or damaged teeth that need to be replaced, you may be a good candidate for dental implants. The key to dental implant readiness is having sufficient bone structure in your jaw to support it. When a tooth has been missing for a long time the bone and other support structures for that tooth will weaken and eventually dissolve, making implant placement risky. But a bone grafting procedure can be done to prepare the jaw and encourage the bone to regenerate. Once this process is complete and successful, you will be ready to receive an implant.
Why Choose South Florida Sedation Dentistry?
Dental implant placement is a multi-step process that is divided into multiple procedures over time. Sedation dentistry can make this process more relaxing and comfortable for you. South Florida Sedation Dentistry specializes in sedation options for patients who are anxious or nervous about going to the dentist. Even for patients who won't have any concerns about dental procedures can benefit from the relaxation sedation dentistry offers. Our modern approach to dentistry makes everything we do more efficient for a better overall patient experience.
Frequently Asked Questions